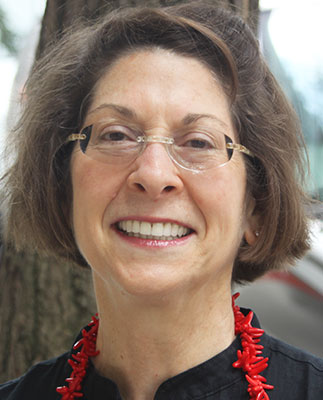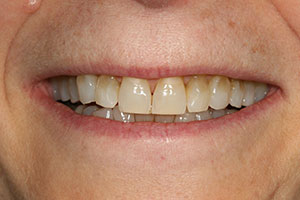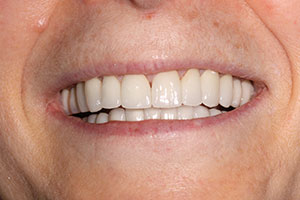 Eleanor
Dr. Blondman only recommended a full-mouth restoration after monitoring my teeth for four years. When the outer wall of a molar chipped off, he decided it was time for a complete restoration. He carefully explained what was going on in my mouth and what the likely outcome would be if nothing were done. He walked me step-by-step through the restoration process, asking questions to make sure I understood what he was saying. He's a natural, enthusiastic teacher. He even asked me what my favorite music was and had his assistant select Bach recordings.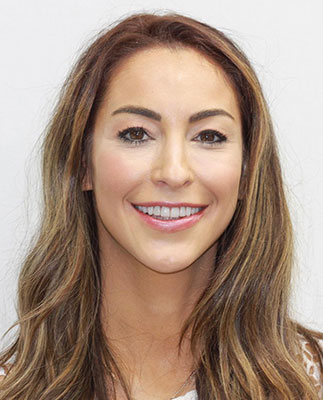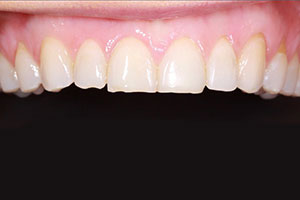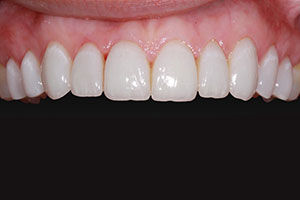 Vanessa
Vanessa came to us after years of wear and accidents that caused her teeth to chip and break down. We placed 12 porcelain veneers on her upper arch to help restore the shape and size of her teeth. The craftmanship of the labs that we work with was on full display with this case, as you can see the small characterizations that were placed into each tooth.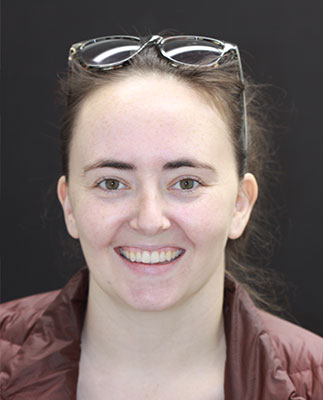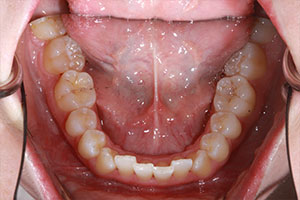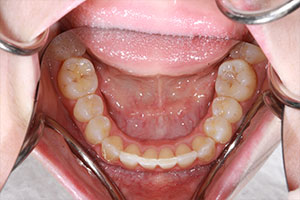 Abby
Abby and Dr. Max had discussed correcting the alignment of her teeth for a while. Once Abby got engaged, she decided that it was time to straighten her teeth. We talked about what was important to Abby and what she wanted to see in the final. We aligned the bottom teeth and brought her upper right lateral incisor down into a better position. Now she's ready to walk down the aisle.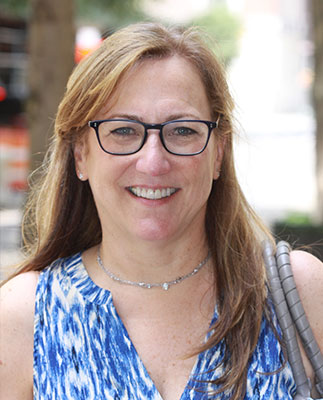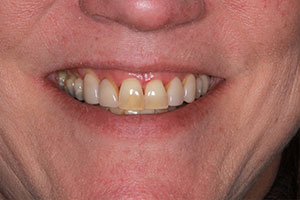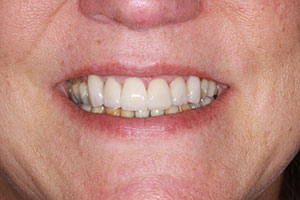 Cynthia
Cynthia had veneers that were completed decades ago and there was new cavities that had formed along many of those teeth. She also had recession that showed the line between the veneers and the underlying tooth. With 6 new porcelain veneers we were able to transform her smile and give her the confidence to smile fuller than before.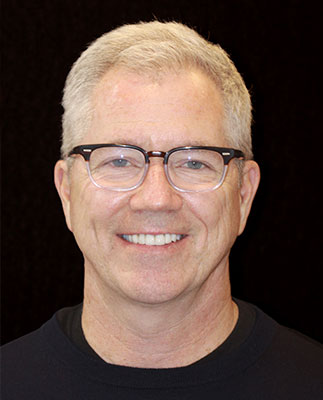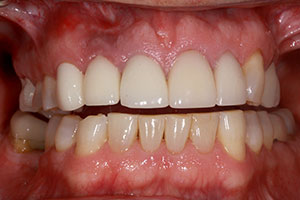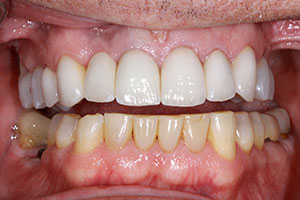 Jerome
Jerome had dental work completed throughout his mouth periodically for many years. When it came time to replace a crown on his upper molar, we had the conversation about comprehensively approaching the entire upper arch to give him a more cohesive esthetic appearance and better function to help prevent further break down of his teeth. We corrected the "slant" on his front teeth and filled out the smile by widening the appearance of his premolars.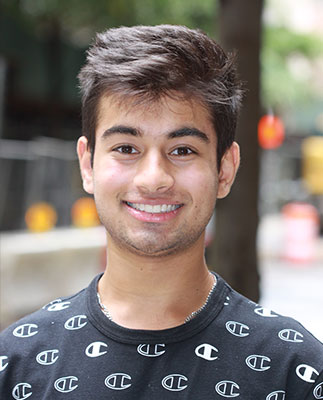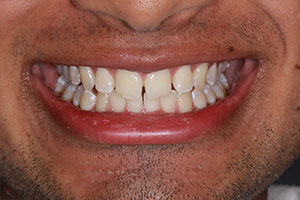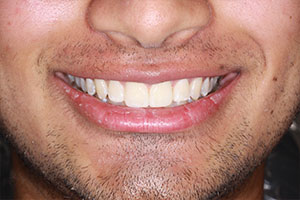 Zaki
As a senior graduating from high school, Zaki wanted to correct the spaces in his upper front teeth. He didn't like the shape of his teeth and wanted to fill in the gaps. After discussing a few options that included everything from clear retainers to porcelain veneers, we agreed that no prep composite veneers would be the best option. At Zaki's age we didn't want to cut into his teeth or make any changes that we couldn't get back. Zaki is now more confident in his smile as he leaves for college.