My Patients and Our Relationships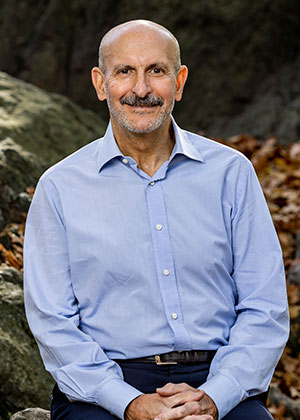 From the start of my career in dentistry, I was strongly motivated by the opportunity to develop relationships with my patients. Since my wife and I started this practice together, we were inclined to develop an environment that was like a family. I'm happy to say this vision has come to fruition. The trust and confidence our patients have in our practice is the most rewarding part of my professional career.
I enjoy getting to know each patient. Dental treatment can be an anxiety-inducing experience. I have found the only way to accomplish mutual goals for oral health is to share the experience with my patient. Through co-discovery, each patient learns about their unique dental health needs and we form a trusting bond. I feel I have a unique ability to combine empathy with my years of experience. This allows me to serve my patients at an exceptionally high level.
After more than 35 years of practice, I can honestly say there is rarely a day I don't look forward to coming into the office. The most important thing to me, as a dentist, is that when someone comes to see me, they trust me to do what's in their best interests. I take this trust personally and am committed to exceeding their expectations.
Education and Continuing Education
Great Neck North High School
Bachelor of Arts in Biology, University of Rochester
Doctorate of Dental Surgery, Georgetown University School of Dentistry
I strongly believe that continuing education is the key to long-term success in any profession. The world of dentistry is constantly changing. It is imperative for me to stay abreast of these changes in order to provide the best care for my patients.
I'm an Alumni Member of the L.D. Pankey Institute (Center for Advanced Dental Education), as well as the ITI Manhattan Study Club. I also attend seminars, lectures, and conferences in order to remain current on new treatments and advances in technology.
Professional Memberships
American Dental Association
New York County Dental Association
L.D. Pankey Alumni Association
George Eastman Circle
International Team for Implantology
Personal Life
I was born in the Bronx, lived in Queens until I was 10, and then my family moved to Great Neck on Long Island, where I've lived until recently. My wife, Dr. Randi Barron, is the co-founder of this dental practice. After our third son was born, she became involved in a family business. She's now the President of that company.
Our oldest son, Max, works side by side with me at our practice. Our second son, Evan, is in New York working with my wife in the family cosmetic company. Spencer, our third son, is studying to become a physicians assistant.
In addition to our sons, we have a Tibetan terrier, Keiko.
Contact: Dr.Alan@blondmandental.com